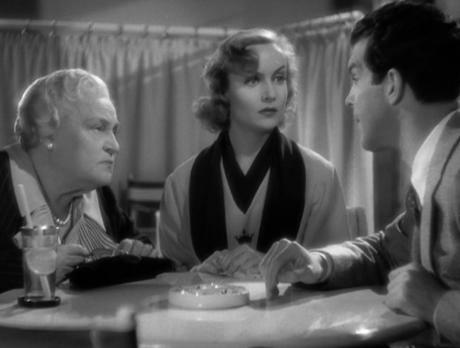 Paramount, 1936. Director: William K. Howard. Screenplay: Walter DeLeon, Francis Martin, Don Hartman, and Frank Butler, adapted by Philip MacDonald from a novel by Louis Lucien Rogger. Camera: Ted Tetzlaff. Film editor: Paul Weatherwax. Cast: Carole Lombard, Fred MacMurray, Douglass Dumbrille, Alison Skipworth, George Barbier, William Frawley, Porter Hall, Lumsden Hare, Sig Rumann, Mischa Auer, Bradley Page.
 
            During the 1930s, the romantic comedy—always a staple of Hollywood's output—produced a new variation that we know today as the screwball comedy. Perhaps partly in response to the Depression, the screwball comedy retained the traditional elements of glamorous romance, but combined them with increasingly wacky, offbeat gags and dialogue. Carole Lombard, after her breakthrough performance in Twentieth Century, played a key role in this development, starring in two recognized screwball classics: My Man Godfrey and Nothing Sacred. But Lombard's talent, and the romantic comedy itself, were versatile enough to encompass multiple facets, and the 1930s also saw her starring in a series of more traditional entries—less well-known today than their flashier screwball cousins, but every bit as delightful, and just waiting for rediscovery.
            The Princess Comes Across is a characteristically enjoyable example, with a frothy plot presented in a light, witty style. Lombard is seen here as a celebrated Swedish princess, boarding an ocean liner for a trip to America, where a Hollywood studio has offered her a starring role in the movies. Also on board is an American musician who takes one look at the princess, is instantly taken with her, and determines to get acquainted. One little complication: the princess is not really a princess. She's a Brooklyn girl who has already made one unsuccessful attempt to crash the movies. Now, with her phony European title, she hopes to manufacture enough glamorous celebrity to win herself a career in Hollywood. Her gimmick seems to be working, if only she can keep her new would-be boyfriend from discovering the truth and exposing her.
            This was a familiar wish-fulfillment device in movies of the 1930s—the ordinary citizen masquerading as royalty—and, having established it, The Princess Comes Across is just getting started. Other passengers, too, have boarded the ship for this voyage, including an international assortment of police inspectors, bound for a detective convention in the States. Their presence is a lucky coincidence, for the captain receives a tip that an escaped murderer has also sneaked aboard and is hiding somewhere on the ship. There's also a smarmy, obnoxious blackmailer who may or may not be able to make trouble for the bogus princess.
            A varied cast supports Lombard in bringing this tale to life on the screen. Her ardent American pursuer is a young Fred MacMurray, whom Paramount had already pegged in other films as a useful leading man for Carole Lombard—projecting enough star power to make a credible romantic partner for her, but not enough to threaten her own standing as the top-billed star of the picture. (Paramount also regularly used MacMurray in the same capacity opposite Claudette Colbert.) In later years MacMurray would establish himself as a star in his own right, but even here he's more than capable of holding his own in this whimsical yarn. In one scene he even demonstrates a creditable singing voice. He's accompanied on the voyage by his manager, played by William Frawley, already specializing in cantankerous character roles. And Lombard has a companion of her own, a "lady in waiting"—actually a fellow down-and-out actress—played by Alison Skipworth, a familiar face from Paramount's roster of character players. The supporting cast is further rounded out by additional stalwarts from the studio's contract ranks.
            It all adds up to a diverting entertainment, lighter than air, but smartly crafted. The script is lively and clever, the product of no fewer than five writers. It sparkles with subtle touches of wit, beginning with the harmless double-entendre of the title. At one point Alison Skipworth informs a reporter that Her Highness has been invited to Hollywood to star in a movie based on Lavender and Old Lace, but that the movie title has been changed to She Done Him Plenty—this from Paramount Pictures, the studio that was also releasing the films of Mae West!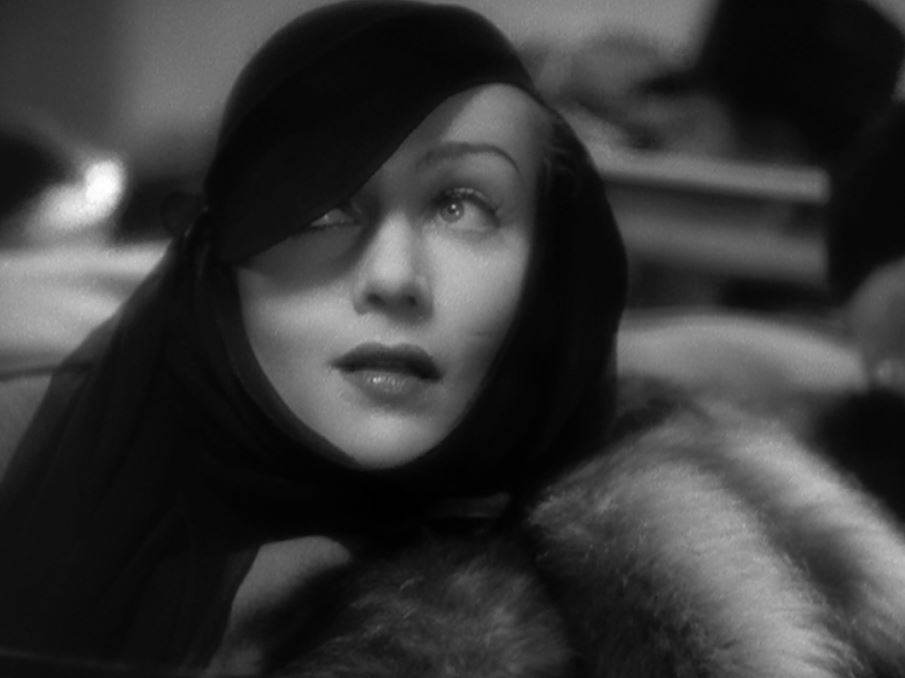 And the murder-mystery angle of the story is in good hands too; the adaptation is credited to author Philip MacDonald, who interspersed his prolific output of detective novels with screenwriting assignments for Paramount and other studios.
            On the technical side, this film boasts the services of cameraman Ted Tetzlaff. Reportedly Tetzlaff had earned Lombard's undying gratitude with his lovely closeups of her in an earlier film, and thereafter she used her increasing clout in the industry to insist on retaining him as cameraman on her starring vehicles. Tetzlaff would continue to demonstrate his visual wizardry in a long list of later films, including such classics as Hitchcock's Notorious—not to mention this often overlooked, but thoroughly enjoyable, little tale of romance and mystery on the high seas.