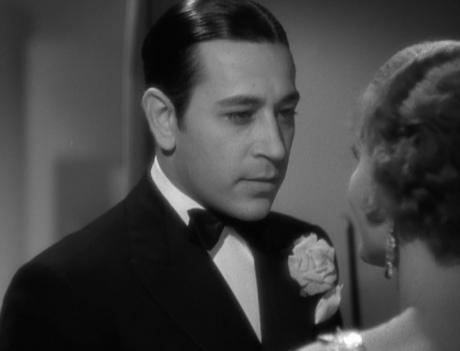 Paramount, 1932. Director: Archie Mayo. Screenplay: Vincent Lawrence, based on a story by Louis Bromfield. Camera: Ernest Haller. Cast: George Raft, Constance Cummings, Wynne Gibson, Mae West, Alison Skipworth, Roscoe Karns, Louis Calhern, Bradley Page.
 
            For every legendary movie star of Hollywood's golden age, there are many lesser lights—players who were popular enough to be cast in leading roles and remain familiar to today's movie enthusiast, but who never quite crossed the threshold into superstardom. George Raft was one of those players. Most film fans recognize Raft even today, but he's hardly regarded in the same class with Jimmy Cagney or Humphrey Bogart. He did, however, costar with both Cagney and Bogart more than once, for if ever an actor was born for gangster films, it was George Raft. Not only was his chilling deadpan demeanor made to order for the genre; by all accounts he actually did have gangland connections during the 1920s, before going straight and turning to show business. More than one historian has claimed that Douglas Fairbanks Jr.'s gangster-turned-hoofer character in Little Caesar was modeled on Raft.
            George Raft crashed the movies after a stint in vaudeville, and attracted attention in 1932 with a colorful supporting role in Scarface. Paramount signed him to a contract and set about promoting him as a leading man. His first starring vehicle was Night After Night—not exactly a gangster film, but one that drew on Raft's background and popular image. Here he's a racketeer whose underworld activities have made him extremely wealthy and the owner of a successful speakeasy; but now, unsatisfied with his material goods, he longs for the finer things in life. This was a common theme in gangster films: the criminal who amasses dishonest wealth, then tries to reinvent himself as a gentleman. Edward G. Robinson in Little Caesar and Paul Muni in Scarface yearn after respectability; Raft in Night After Night is obsessed with it. He takes lessons to improve his mind and his vocabulary, and he develops a fixation on a lady (Constance Cummings) who sits alone at a table in his speakeasy, night after night, and seems to him to epitomize culture and refinement. So preoccupied is he with self-improvement (and with Constance) that such trifling matters as a rival gangster who wants to take over his territory become mere distractions.
            Starting with this premise, Night After Night spins a quietly beguiling tale with some unexpected refinements of its own. Among other things, there's a rather touching subplot involving Alison Skipworth as the "tutor" whom Raft hires to help him elevate his mind and his manners. Skipworth labors diligently to teach Raft the social graces; but when he invites her to the speakeasy one evening (only to provide him with moral support while he works up the courage to approach Cummings), she gets her first glimpse of a world of glamour and luxury she's never known before. Her unsophisticated delight is made doubly poignant by the fact that Raft is too self-absorbed to notice. The cast is rounded out by a welcome complement of supporting players: Roscoe Karns as Raft's long-suffering sidekick; Wynne Gibson as his castoff girlfriend, mad with jealousy; Bradley Page as the rival gangster; Tom Kennedy as the roughneck bartender.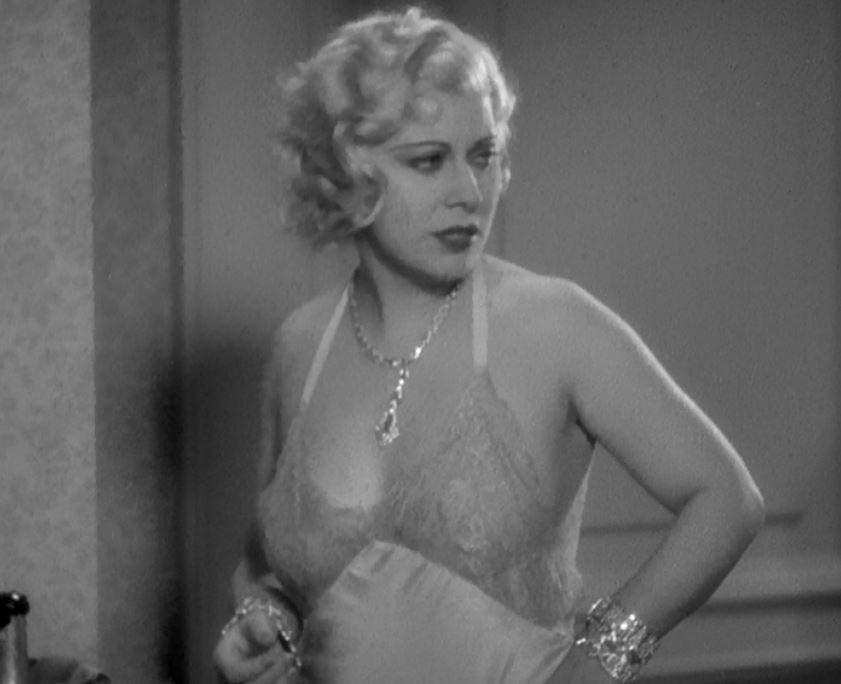 Night After Night is one of those vintage films that might never have seen the light of day in today's world. We owe its accessibility to another supporting player, Mae West, who made her screen debut in this film. Here she's seen as Raft's former mistress, who shows up unexpectedly and embarrasses him just when he's trying to make an impression. Whatever one may think of Mae West, she's perfectly cast in this role: a friendly, down-to-earth, wisecracking dame with coarse manners and a heart of gold. If Paramount intended this film as her screen test, they clearly were reassured by her performance; her starring career took off immediately afterward.
            It must be admitted, with regret, that Night After Night goes off the tracks in its closing sequences. Reportedly it underwent extensive rewriting during production, and that internal chaos is reflected in the climactic scenes, which seem forced and contrived. But until that last couple of reels, it's thoroughly enjoyable screen fare. And it has an added bonus for film fans: the speakeasy scenes are accompanied on the soundtrack by an unseen orchestra, playing a medley of hit songs from other Paramount films: "Isn't It Romantic?" from Love Me Tonight, "Everyone Says I Love You" from the Marx Brothers' Horse Feathers, and other gems from the studio's music-publishing catalog. With so many qualities going for it—and with only a few reservations—Night After Night is recommended as a fresh, often-overlooked slice of classic Hollywood filmmaking.