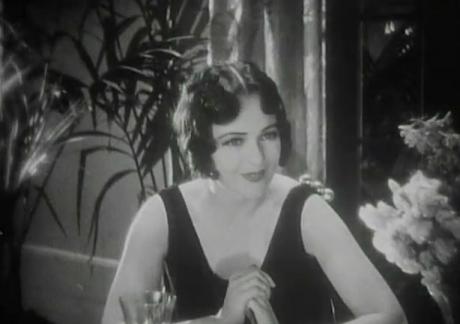 DeMille/Pathé, 1928. Director: F. Harmon Weight. Scenario: adapted by Robert N. Lee from a play by Daniel Nathan Rubin. Camera: David Abel. Film editor: Harold McLernon. Cast: Jacqueline Logan, Clive Brook, Walter McGrail, James Bradbury, Oscar Smith, Vadim Uraneff.
 
            I've said it before, but it bears repeating: the website of the National Film Preservation Foundation is a highly recommended online destination for those who love cinema. It goes without saying that the NFPF's invaluable DVD collections should be in every film enthusiast's library, but the "Screening Room" section of the Foundation's website features almost as great a treasure trove of overlooked silents in the form of streaming video—most of them even rarer than the titles selected for the discs, and offering the viewer the added joy of discovery. Films that might have fallen through the cracks of history, once forgotten and now preserved, are here for the taking. Among them the enthusiast can find some genuine gems.
            Such a film is Midnight Madness, an offbeat little drama produced in the late silent period by DeMille Pictures, the company founded by Cecil B. DeMille to produce a slate of modest program pictures in between his own big-budget specials. This picture fills the bill with its quirky tale of a young lady who lives with her alcoholic father in the back of a shooting gallery and dreams of finer things. Fully expecting to marry her boss, she is disappointed to learn that he has no intention of matrimony. A quietly devoted suitor, owner of an African diamond mine, proposes to her, and the girl—partly to escape her squalid home life, partly to spite her crass, insensitive boss—accepts the proposal. But her bridegroom discovers his new wife's mercenary motivation and decides to put her to the test. In place of the glamorous life she expects, her honeymoon is a second-class passage to Africa and an introduction to an existence that is not only rough and unpleasant, but potentially dangerous. The stage is set for what the NFPF's excellent program notes describe as "a 1920s riff on The Taming of the Shrew."
            This odd little plot is intriguing enough, but what really makes the film is the casting of the leads: Jacqueline Logan and Clive Brook. I don't know why Jacqueline Logan is not better remembered today. One of the great beauties of 1920s Hollywood, she was also a thoroughly capable actress with an impressive range. In the two years leading up to this film, her other roles had included a scheming gold-digger in Footloose Widows, a triumphant advocate for women's rights in For Ladies Only, and Mary Magdalene in The King of Kings! Here she's fine as the erstwhile secretary, frustrated in her ambitions, but too strong-willed to take her disappointment lying down. The character as written is less than sympathetic, but in Logan's dynamic performance she becomes an engaging character nevertheless—selfishness, resentment and all. And, thanks to sharply written dialogue titles, she's never at a loss for snappy repartee.
            Clive Brook, cast opposite her as the patient diamond magnate, is somewhat better remembered today.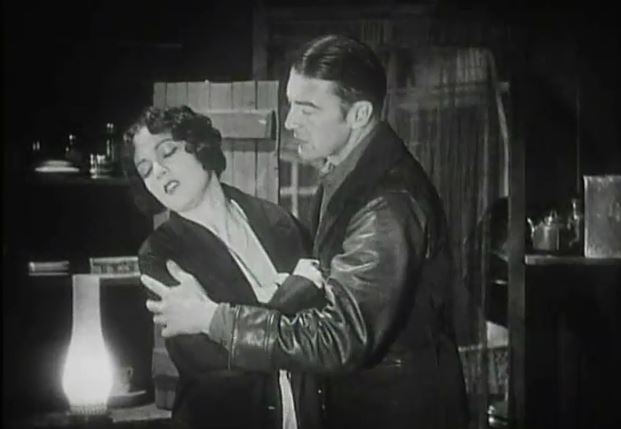 In 1928 he was already well established, having starred in scores of films, both in London and in Hollywood, since 1920—among them the Sternberg gangster classic, Underworld, in 1927. His trademark calm, unruffled demeanor, which would serve him well into the sound era, was firmly in place. In this film, in fact, he maintains his gentlemanly aplomb perhaps a little too far, exhibiting flawless courtesy even in the face of danger. Needless to say, ultimately all ends well. The film's cast includes other players, notably Walter McGrail as Logan's contemptible boss, but the narrative is carried almost entirely by the two top stars.
            And that's enough to make Midnight Madness a quite enjoyable little picture, well worth seeking out. (That unfortunately chosen title, Midnight Madness, may be one reason for this film's latter-day obscurity. It refers to Brook's marriage proposal, which he makes after midnight on the eve of his departure for Africa, and which Logan initially dismisses as "madness.") Modest in scale, the film is solidly produced and mounted, yet another example of the professional polish that Hollywood put into even its routine program pictures during the late silent period. The film offers no onscreen evidence that Cecil DeMille himself had anything to do with it, but thanks to his standing in the industry, his studio had access to topnotch talent both before and behind the camera. The restoration offered by the NFPF is preserved from a tinted 35mm release print that was part of the now-legendary cache of "lost" films rediscovered in New Zealand in 2010. We can be thankful to all concerned for retrieving this, and so many other silent treasures, from oblivion and restoring them to our view.