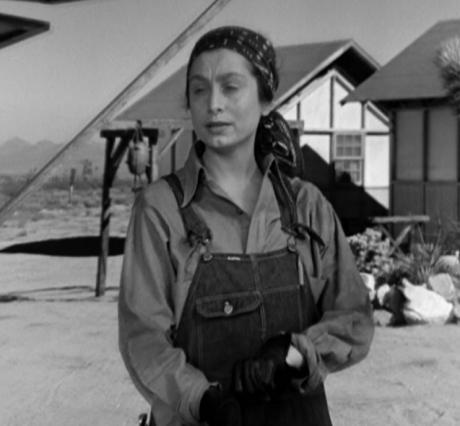 Warner Bros., 1934. Director: Mervyn LeRoy. Screenplay: Brown Holmes and Warren Duff, based on a play by Leon Abrams and George Abbott. Camera: Sid Hickox. Film editor: Howard Bretherton. Cast: Aline MacMahon, Ann Dvorak, Preston Foster, Lyle Talbot, Glenda Farrell, Frank McHugh, Ruth Donnelly.
 
            I've made no secret in this department (or anywhere else) of my affection for the Warner Bros. pre-Code pictures of the early 1930s. They're tough, they're uncompromising, they present a vivid picture of an unusually colorful time in American history, and, as a group, they embody one textbook definition (though by no means the only one) of the filmmaker's craft. Some, like Little Caesar or Baby Face, are deservedly well known—but because of the sheer number of them, others are inevitably overlooked. That's a good thing for those of us who relish these films: we have a virtually unlimited field to explore for little-known gems.
            Heat Lightning is an offbeat entry in that field, for several reasons. To begin with, released in the spring of 1934, it barely qualifies as a pre-Code film at all. In fact, it was one of the titles on the first list of films banned by the Legion of Decency, an event that helped lead to the establishment of the Production Code Administration later in the year. Too, unlike most of the classic pre-Codes, it's set not in the streets of a major city, but in a combination garage/diner/auto camp in the middle of a sunbaked desert, miles from the nearest town. (Exteriors were filmed near Vacaville, California, but the precise location is never mentioned in the film.)
            And then there's Aline MacMahon, an actress who is, I think, greatly underappreciated today. MacMahon is not exactly unknown; most Warner fans are familiar with the prodigious range of her acting roles, from the wicked elegance of her comic turn in Gold Diggers of 1933 to her moving emotional performance in Heroes for Sale. But the majority of those appearances were in supporting roles. Here, in Heat Lightning, she's the top-billed star, playing the owner of the aforementioned service station, who operates it along with her younger sister (Ann Dvorak). Her character is a strong, quietly self-sufficient woman who is at home with both the automotive and the business side of the enterprise. She finds, in the lonely isolation of the desert, a kind of solace for some unspecified but troubling experience in her past, and her one concern is to protect her restless, resentful sister from making the same mistakes she did. When MacMahon's former flame, Preston Foster, shows up unexpectedly—on the lam from the police, although no one at the service station knows that—she's forced to confront some long-repressed emotions.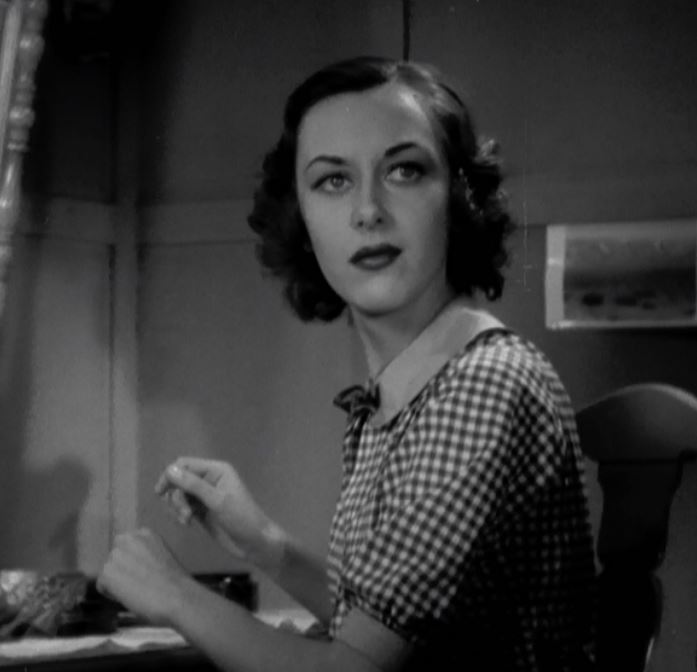 That's only the beginning of the story, and I'll avoid mentioning further details for the benefit of readers who haven't seen the film yet. Suffice it to say that the ensuing movie is by turns funny, moving, and powerful, with plenty of red meat for diehard Warner Bros. fans. To many film enthusiasts, the above description will probably suggest the much better-known The Petrified Forest, filmed a couple of years later. Actually, apart from the setting, the two films have very little in common. Both are excellent films in differing ways, and I feel confident in saying that Heat Lightning can hold its own in that comparison.
            Certainly it benefits from the direction of Mervyn LeRoy, one of the studio's top directors. The script is smart and savvy; it's based on a play, but the film remains cinematic and never bogs down in a surfeit of talkiness. And even apart from MacMahon, Dvorak, and Foster, the film boasts a vintage Warners cast: Lyle Talbot, Glenda Farrell, Frank McHugh, Ruth Donnelly, Willard Robertson—and, for good measure, Edgar Kennedy and Jane Darwell as a bickering couple in the opening scene. With so much going for it, Heat Lightning is highly recommended to the film enthusiast for a variety of reasons—but when it's over, what is likely to linger in the memory is a rare star turn, and a powerful performance, from a uniquely talented actress who deserves to be far better remembered.