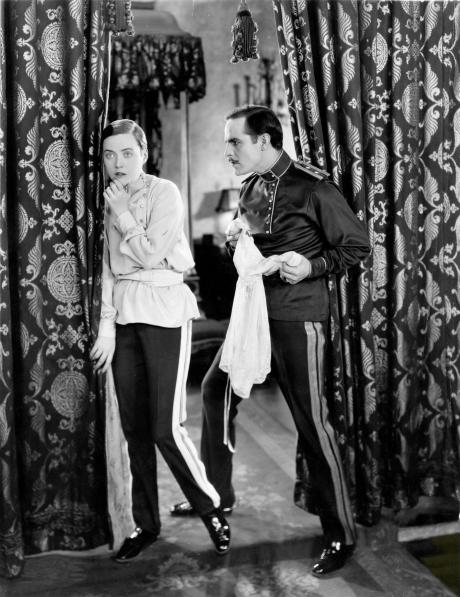 Cosmopolitan/MGM, 1926. Director: Sidney Franklin. Scenario: Agnes Christine Johnston, adapted from the novel by George Barr McCutcheon. Camera: Percy Hilburn and (uncredited, Technicolor scenes) Ray Rennahan. Film editor: Frank Hull. Cast: Marion Davies, Antonio Moreno, Creighton Hale, Roy D'Arcy, Albert Gran, Paulette Duval, Max Barwyn, Charles Clary.
 
            It's a measure of the exciting current activity in restoring previously "lost" or unavailable silent films, and making them available to enthusiasts everywhere, that this column has been given over in recent months to so many reviews of new Blu-Ray releases. This month we have another one, and it's a beauty. Ben Model and his associates at Undercrank Productions are still busily engaged in restoring the reputation, and the films, of silent-era star Marion Davies. Their latest gift to us is the Davies feature Beverly of Graustark, produced in 1926 and preserved by the Library of Congress in a pristine 35mm print, but not widely available before this. Now, thanks to this new disc, we can see the film for ourselves.
            Beverly of Graustark is based on the novel of the same name by George Barr McCutcheon, originally published in 1904. McCutcheon may be little remembered today, but at the turn of the twentieth century he was a popular novelist, not least for a series of romances set in the mythical European kingdom of Graustark. These frothy tales, rich in fanciful settings and costumes, were made to order for the movies. In fact, the initial novel in the series, Graustark, had just been filmed in 1925—not for the first time—as a vehicle for Norma Talmadge. To follow up with a second Graustark picture starring Marion Davies, and featuring some of the same supporting players in key roles, was a logical move in 1926.
            In the film Davies appears as an American girl whose cousin, played by Creighton Hale, next in succession to the throne, is about to be crowned king of Graustark. Dazzled by this family brush with European royalty, Davies tags along with her cousin. But Hale is injured in a skiing accident on the eve of the coronation, and, unable to attend the ceremony, risks forfeiting the crown. To forestall this misfortune, Davies—who is conveniently sporting a short, boyish haircut—is drafted to impersonate Hale for a few days until he recovers. An astonishing range of Hollywood actresses, from Mary Pickford to Louise Brooks to Greta Garbo, were called on to masquerade as boys or men at some point in their careers, and they were never convincing. Neither is Marion Davies here, but in the lighthearted spirit of this story, it's easy enough to suspend our disbelief and accept her impersonation—and it paves the way for the entertaining adventures that follow.
            And there's no shortage of adventures. Having accepted the challenge of impersonating not only a man, but a man in a highly public role, Davies is promptly thrust into a web of court intrigue. A faction within the court, nominally charged with protecting the new king, is actually out to assassinate "him" and seize power for themselves. Roy D'Arcy, he of the smirking, obnoxious leer, has a tailor-made role as the general leading the insurrection. Fortunately for Davies, she has a champion: dashing Antonio Moreno, who is quickly appointed as her personal bodyguard. But Davies complicates matters still further by falling for Moreno, and assuming a second fictional identity: not only the new king of Graustark, but also a woman of mystery who carries on a clandestine romance with Moreno. The story becomes a tangle of deceptions and near-misses, as Davies nimbly switches from one persona to another.
            Director Sidney Franklin keeps all this moving at a lively pace, maintaining a firm but light touch over the proceedings. Franklin, a versatile talent, was already well established in Hollywood in 1926, but his peak years would extend well into the sound era. (One of the current frustrating mysteries for film enthusiasts is why Kevin Brownlow's biography of Franklin, long and eagerly anticipated, has still not been published.) The film is quite handsomely produced, benefiting from the full combined resources of William Randolph Hearst and Metro-Goldwyn-Mayer.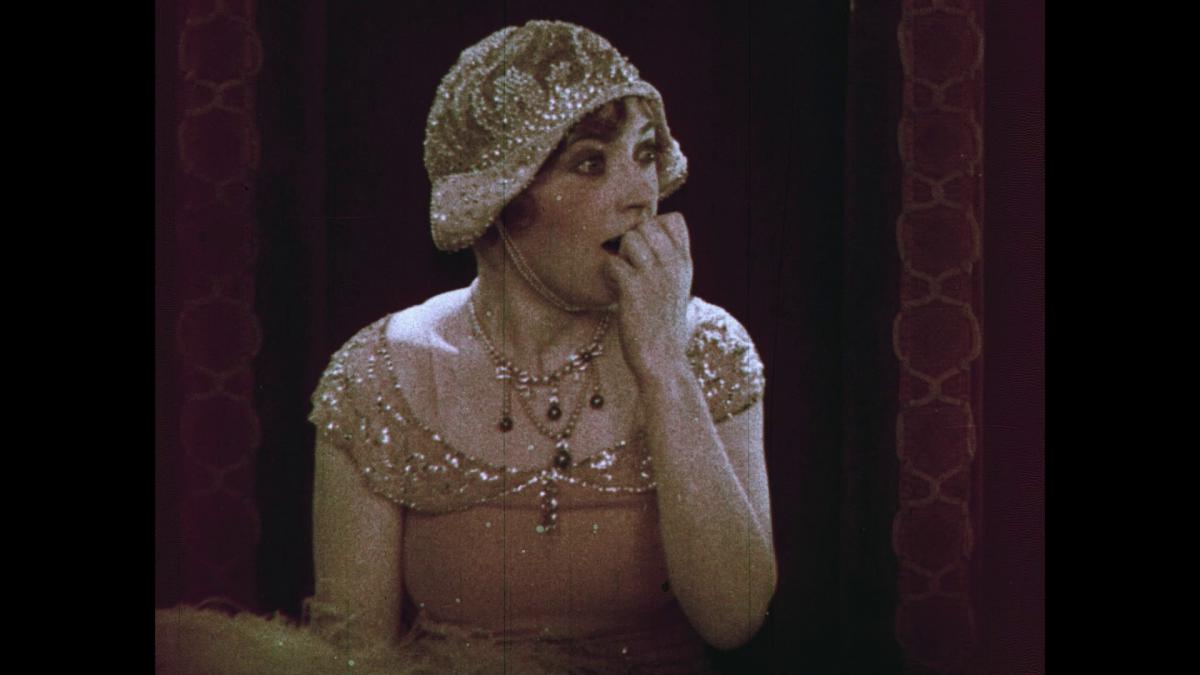 It's beautifully photographed, with well-staged location work and an occasional stylistic flourish. In one scene, as the royal carriage winds its way along mountain roads on its way to Graustark, one remarkable shot sums up the royal party's vulnerability in striking visual terms. Far in the distance we can see the carriage, little more than a speck as it travels through the rugged terrain—while, in the extreme foreground of the shot, a pair of hands loads and cocks a rifle!
            Topping off this delightful comedy/adventure/romance is the last reel, filmed in Technicolor. This was by far the most common use of color in movies during these years: not to film an entire production, but to enhance isolated scenes or passages within a feature. Here the color scenes serve to underscore a satisfying conclusion to the story. Reportedly they had faded over time, but now have been digitally restored and, like the rest of the film, are beautifully preserved in the Library of Congress print. And now that print, so long out of reach, is available to us in an elegant Blu-Ray package, complete with a first-rate organ score by Ben Model. Once again, we who love silent films have cause for celebration.